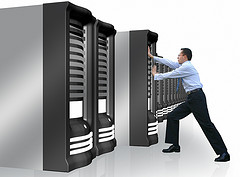 There is no doubt about the numerous advantages virtualization brings. The overall infrastructure required is cut down drastically, and systems are made more efficient. However, that's not all a business should pay attention to when looking to adopt virtualization. As with every other technology, virtualization comes with some upkeep, without which an enterprise may find itself regretting the initial investment.
Here's a quick look at the various virtualization challenges:
Backup and recovery: The all-important issues of backup and recovery pan out differently in virtualization. This means that traditional solutions no longer work, and new software would mean an additional cost along with having to understand the different products available.
VM Sprawl: The term VM Sprawl refers to the uncontrolled instantiation of virtual machines. This is a common phenomenon in virtualization, where virtual servers can be created instantly, using nothing more than a child process. This leads to wasteful consumption of resources, and can even throw the workflows off-balance.
Capacity Planning: Because the hardware employed in a virtual server is fixed, capacity needs to be forecasted accurately in advance. But this can be a serious challenge, as resource allocation is very dynamic and unpredictable in a virtual environment. This means the same feature of extensibility becomes a problem when it comes to virtualization.
VM Stall: VM Stall is the lack of faith the technology departments show in virtualization, hesitating to put the core applications on the virtual servers. The most common reason for this behavior is thee old habits, and may need special orientation.
Working to overcome these challenges ensures that the business will have a smooth and efficient experience with virtualization.