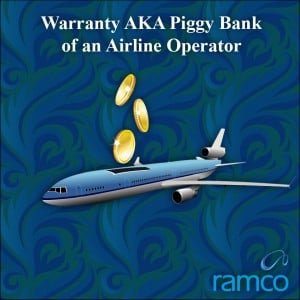 Business in Aviation
We all know that running an airline is no joke. The aviation industry is vulnerable to almost anything that happens around the globe. With a steep rise in oil prices, cutting costs became a matter of survival which has put the burden on repairs, spare parts, and the little known warranty. Aircraft manufacturers get warranty for almost everything they put on an aircraft and then pass it on to the owner describing all of them in a warranty note book. The life of an airline operator was already hectic with tracking their schedules, maintenance, and inventory that they never gave attention to the warranty books. Now that the operators have realized that their spares parts are eating away almost 40% of their revenue, they are looking carefully at these warranty books to see if they are qualified for some claim on the parts they have replaced.
Aircrafts and their components are normally covered for 3-4 years against manufacturing defects. The airframe is normally covered for 12 years (pro-rated) for issues like cracks. In addition to OEM warranty, certain suppliers and repair shops also give warranty for their shipment. There are other extended warranty programs available in the market that helps operators cover their valuable parts at a decent rate.
Warranty Management
Ramco Aviation Suite comes with a robust warranty management system that manages the warranty claim process from end to end. With simple steps to capture warranty details and a dedicated queue screen to list possible claims, airline operators are at an advantage of reducing their repair costs. Ramco offers the flexibility to define warranty at multiple levels including:
Aircraft Warranty
Part Warranty
Component Warranty
Special Warranty on Purchase
Special Warranty on Repairs
An advanced warranty engine has been built into the application which monitors every component replacement and evaluates it for warranty. Personalized email alerts can also be set to alert the parts department or warranty administrator about the possible warranty claim in their unserviceable warehouse. Once the claim has been processed, the record is automatically removed from the queue screen and the process continues.
Raising a claim and tracking it is also equally important to reap the benefits of the warranty program. With Ramco's Claims process, a user can record details either at summary level or at detailed level. It can even be integrated to the vendors' online portals so that the claims registered in the system are automatically registered with the vendor as well. Once the claim is accepted, Ramco records either a part replacement or credit note on the supplier. Auto quoted Warranty Repairs is another feature clubbed together with the Repairs business process.
Proven Technology
Ramco's Warranty Management module is being used by industry leaders and they have saved considerable money by just claiming warranty. Many small operators have also started implementing them. With a failsafe warranty engine and an efficient claims process, it's very hard to miss out on a warranty.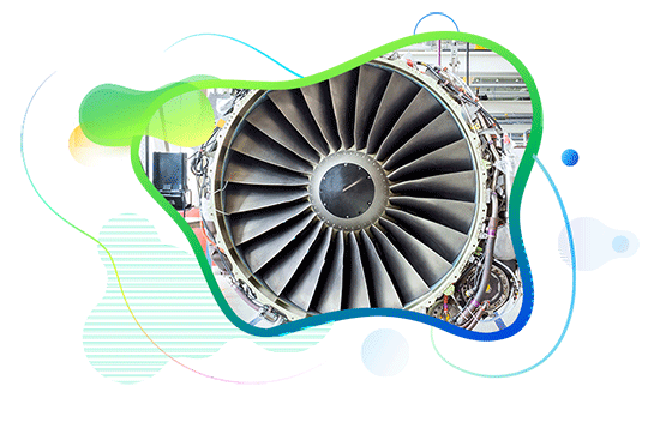 Contact Us for Next-Gen Aviation Maintenance Software