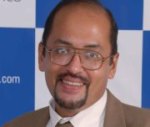 The BFSI segment is known to be restructured by every new movement in technology. The Internet has allowed Internet banking to grow and flourish. Technologies have permitted banks to report seamlessly to central banks (RBI in Indian context), saving many full-time equivalents of labor in the process.
Even the brand-driven industries such as apparel and footwear have succeeded with electronic commerce portals.
Will these industries adopt the cloud further than what is stated about? From Ramco's experience, the answer is a 'yes'. Brand-driven industries rely heavily on customer data; CRM systems are available on the cloud. Communications from the corporate marketing entities to the stores are important, too. It is not uncommon for an Indian brand to own/franchise out their retail operations in a scale of thousands of outlets in 'A', 'B', and 'C' cities in India. Messaging between these entities and the corporate happens in high volume.
Over the years, whether it is FMCG or hospitality, information flow has been critical. What if the receptionist (at a hotel) knew the guest's preferences in lodgings in advance? What if the FMCG manufacturer knew in advance that the shelf is getting empty? These case studies have been lying around for a decade and the rest of the industry is catching up to its magic.
Trading is another industry that can benefit from the elasticity. Given the fluctuation in commodities and the number of cash handlers in the company, working capital is always lying around under-invested. Capital purchases are difficult as interest payments are affected by cash flows.
Here again, an elastic commercial model where the quantum of use determines the payment can help. This is apart from the fact that trade relies on Internet which reduces interaction costs. Purchase and sales documents where taxes and duties are user-configurable (model based as in Ramco's cloud ERP) help source or sell products rapidly.
In hi-tech Industries, costs are best experienced in the critical path of the supply chain (manufacturing) rather than in support areas such as IT. With evolving complex BOMs, these organizations benefit from removing non-strategic costs such as IT from their material cost structure.
Asset centric industries have already spent most of their capital in their equipment and plant. Their profitability is dependent on the quality and quantum of raw material available. A naptha-fired plant is limited by its supply of naptha. The quality of an aluminum plant is governed by the supply of gibbsite (quality being low or high). Given these constraints, why invest vertically into an ERP and maintain it, when its available as a service?
Thus, practically every industry has a reason to look at the cloud. The qualities of connectivity and elasticity are compelling. Given the host of problems that an industry grapples with – input price control, quality, restructuring etc – the duty of IT maintenance should be outsourced as much as possible. The degree of freedom is only limited by IT policy articulation!